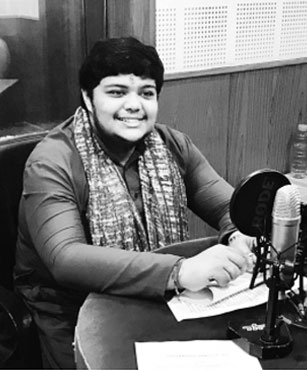 Mr. Himadrish Suwan ( Governing Council Member )
Youth Icon & Convenor Mission E-Safai
Himadrish Suwan is an Indian youth icon, a globally renowned social activist and a leader whose words and work in the field of public service are inspiring a generation. He is the Director General of India Youth Foundation that work for resolving the youth challenges, and aggrandize youth involvement in implementing the models of global sustainable development.
By the time, Himadrish qualified his high school; he has founded India Youth Foundation to extend the same opportunities for the future young change-makers. For better understanding the ideas and challenges of a 21st-century leadership, he has done Bachelor's Degree in Political Science from the University of Delhi. While perusing it, he was appointed as the Media President of Delhi University Students Union (DUSU). Later he becomes a young Columnist and Citizen Journalist (C.J) for several reputed dailies and magazines.
From last 2 years, Himadrish is focusing on the Swachh Bharat Abhiyaan with his initiatives like Mission-E-Safai & Swachhalay Delhi. With Mission-E-Safai initiative, he works for Swachh Bharat Abhiyan campaign, and support United Nations Sustainable Development Goal (SDG) that focuses on improving public sanitation, easing access to clean water & eliminating open defecation by improving public infrastructure through collective efforts.
Under Mission-E-Safai initiative, he conducted various programs like "Swachh Slum, Swachh Dilli", "WASH Initiative", "Save Fuel, Save Earth","Ek Video Swachhta Ki Aur", etc. For his efforts, Himadrish was highly acknowledged by the Bhartiya Janata Yuva Morcha (BJYM) and appointed as the lead for the Swachh Bharat Abhiyan project for NCR.
With his vision of creating a leadership to fight 21st-century challenges, Himadrish has become a Right to Information Activist and Public Speaker. As a speaker, he is regularly in the panel organized by All India Radio, Niti Central and National Institute of Open Schooling. Also, he served on the Advisory boards of several organizations including Indian Bureau of Administrators and Technocrats; Buddha Institute for Research and Developmental Studies, Chanakya Policy Foundation; Delhi Youth Forum; National Express and National Institute of Cleanliness Education and Research (NICER).
For his efforts, he has received several prestigious honours that include International Association of Educators for World Peace, Confederation of Indian Universities Global Young Achievers Award (Media & Information Activism), Dr A.P.J. Abdul Kalam Award, World Cleanliness Education Promotion and Development Prize, India's Top 100 Young Leaders Award, National Social Work Awareness and Promotion Award, Bharat Nirman's India Excellence Award, Youth Revolutionary Award and the National RTI Promotion Award.