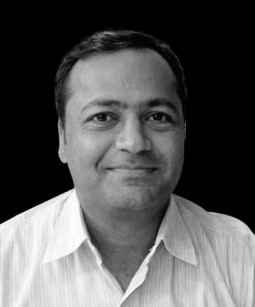 Navneet Kansal ( Governing Council Member )
A commerce graduate from Panjab University Chandigarh with an experience of three decades. His core strength is International Trade, though he has vast experience in the field of Financial Services, Life-Insurance, Real Estate, Franchising & Telecom.
Living in Italy since last 7 years. His zeal for spreading Rich Indian Culture & Heritage all over the globe, makes him special. He has exceptional skills in making and maintaining relationships. He has a successful track-record of developing and managing teams, achieving targets and setting up new bench marks.
Initiated his career from a humble background in 1996 as an Accounts Officer at Jagat Sewak Khalsa College for Women in Mehna, Moga (Punjab) INDIA. In 1999, he joined Zen Syndications Pvt. Ltd. as Sales & Marketing Manager and took the company to Numero Uno position in the field of Loan syndication.
In 2004, he joined ICICI Prudential Life Insurance Co. Ltd. as Unit Manager and keep riding the ladder of success every year until 2008 when he decided to get into self-employment as a Real-Estate and Franchising Consultant. In the due course of career progression he joined Minecom Merchants Pvt. Ltd.as the Head (Business Development & Public Relations) in 2014.
In 2017, He moved to Italy and started working as Country Representative for Zhongxing International Trading Limited, Hong Kong. Then he joined CDK Global BV, Netherlands as Business Development Manager in 2019.
To summarise, Navneet Kansal is a highly experienced professional with a proven track record of success in Sales, Business Development and Public Relations. He has worked for several companies in different roles and has a strong background in developing and managing teams, achieving targets, launching effective sales promotion activities.