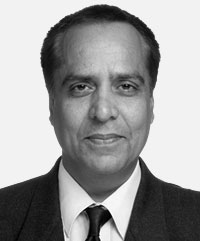 Mr. Param Grewal
( Member, IIP Governing Council (International Affairs) )
Mr Param Grewal has graduated from College of arts, Chandigarh. As a successful photographer, his notable contribution in the field of photography has earned him a lot of appreciation. His association with the photography business exist over three decades and he has been a part of food & advertising "photography" industry for more than a decade now.
His expertise lies in capturing food images, which is prepared according to the specifications and culinary requirements. They are basically used for custom food photography for advertising, commercial and editorial usage. According to him technically correct and appealing food images can increase any food industry's revenue by drawing good amount of customer's attention.
He believes that image is everything, whether competing for new business or seeking to retain existing customers. Great original photography excites, informs and creates the confidence that attracts more sale.
His photographs depict an intimacy and a fine-art understanding of conveying emotion through the simple, close compositions, subtle lighting and strong colors. His association with world best formats and big brands like NTPC, Hotel chains and corporate houses, has provided him reorganization in the photography industry.