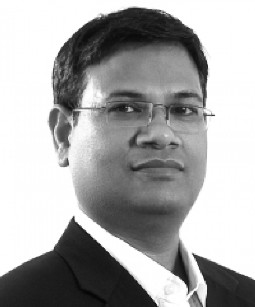 Mr. Shailesh Goyal ( Trustee & Co-Founder )
An Entrepreneur & Philanthropist
Shailesh Goyal, an alumnus of the prestigious College of Arts Chandigarh, combines profound knowledge of Art, Photography and Advertising. As a successful entrepreneur, his rich experience of more than 30 years in the field of advertising is what keeps him on the professional cutting edge.
Living in advertising environment; breathing creativity; innovating best communication solutions; and firmly establishing brands like never before, Mr. Goyal is heading Sepia Advertising as Director for the last 20 years making agency the most sought after advertising and branding agency across the nation with high creativity, performance and customer responsiveness.
"I consider social work as a humanitarian feeling and a personal responsibility for others. I wholeheartedly admire those who make the conscious choice to live their lives in the service of others. I positively hope that I can do something to help the society become a better place – if not for everyone, at least for the people who live within my social work field and the capacity of endeavor."
His drive to the social work
It takes a very special person with nerves of steel, lots of emotional stability, and a heart of gold to go into social service. There can be no single motivation factor that drives people to social work. Some people may go into social work, because they have been helped by social workers in the past. Others might go into social work for reasons of faith. The principal motivation simply lies in the innate desire to help others and this very motivation drives Mr. Goyal to enter into social work:
To uplift the downtrodden by sharing his knowledge and vast experience
To help others with compassion and desire
To empower the underprivileged by imparting professional skills
To facilitate programmes and activities for better livelihoods
To save the girl child and empower women
To work for the causes related to the protection of the planet.
Mr. Goyal is of the view that the vicious cycle of poverty and other deep-rooted social discriminations can be broken or wiped out from the society only through the holistic developmental programs and activities for the marginalized sections. He is of the view that the aim of a healthy and flourishing society can be achieved only when the developmental parameters are addressed properly with focus on the equation.