This Diwali Light Up the Lives of Pakistani Refugees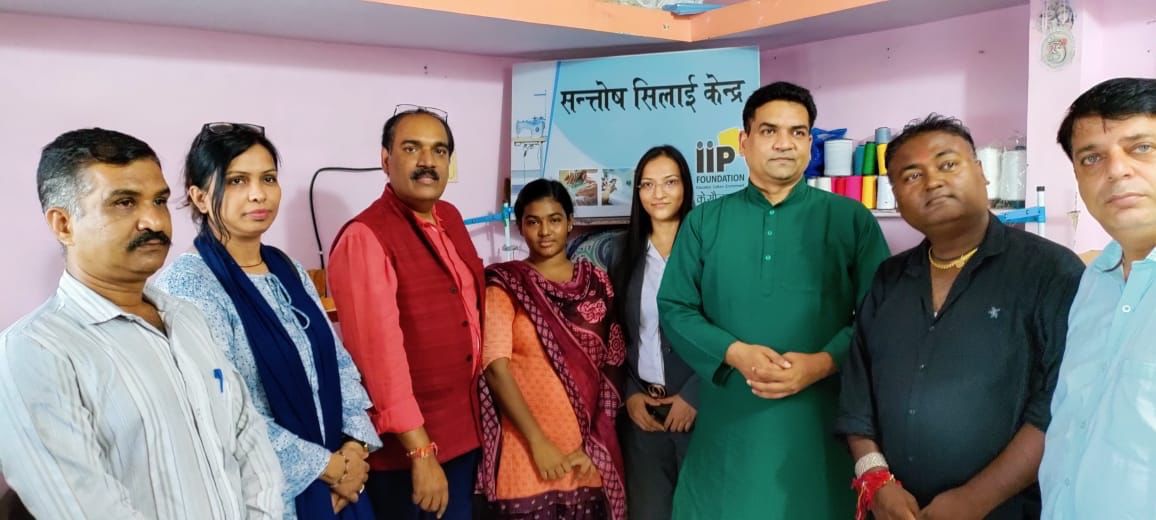 Diwali is celebrated for the return of Bhagwan Ram to Ayodhya, and the victory of good over evil. This Diwali, we will be celebrating with our family, friends and having a great time. A time we would cherish, tales about Lord Ram we would tell our children and keep them rooted in religion, culture and traditions.
But what about those who had to flee Pakistan in search for a safe haven? What about all those underprivileged refugees who live in the camps? The ones who have no one but us to light their lives.
We, at IIP Foundation, have taken it as our sole responsibility to take care of the refugees who are at different parts of the country: Delhi, Ahmedabad, Jodhpur.
Gifting our Pakistani refugees on Diwali:

Sarees for the women
Toys, clothes for children
Pagadi, dress for men

Taking care of education expenses for the children in the Refugee camp: We feel that education can light up the lives of the children and give them a bright future. The funds will be utilized to cover all their education expenses moving forward.
Creating employment opportunity for the refugees: In the past IIP Foundation has helped many refugees create self employment by donating handcarts and other equipment that help them earn livelihood.
 Medical care for the refugees: Regular medical check up for the refugees that keep them healthy, and keep the deadly diseases away.
Building toilets: The number of refugees in the camps across Delhi, Ahmedabad & Jodhpur have increased, but the number of toilets remain the same. Our goal is to build new toilets so that hygiene is maintained.
 Your donation can light up the lives of the Paksitani Refugees who are in India because they have no where to go, no country would take them in. Please donate generously. Donations are eligible for Tax Benefits under 80G Exemptions.
Previous Social Works Done by Us
Your Help Makes Huge Change | Please Donate
You can donate online through Credit/Debit Cards, Internet Banking :
Donate with Wallets/UPI (Scan the QR code):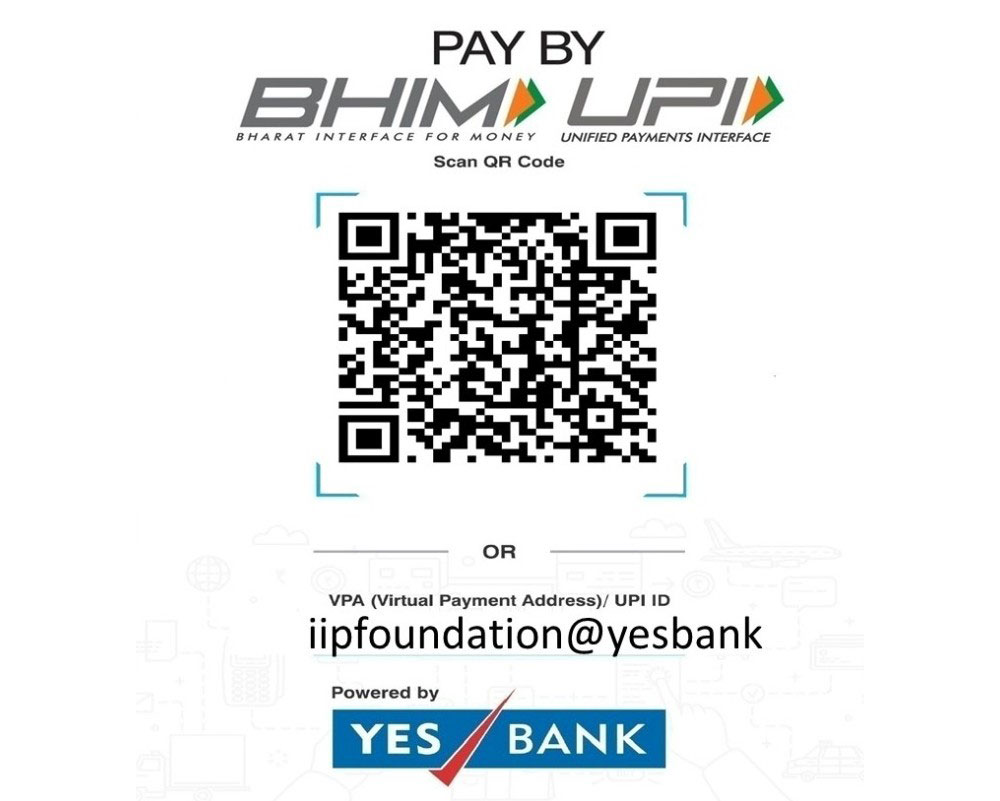 You can initiate direct transfer from your bank account:
For domestic:
| | |
| --- | --- |
| Beneficiary Name | IIP FOUNDATION Culture |
| Beneficiary Bank Name | YES BANK LTD |
| Beneficiary Bank Branch | Ground Floor, F-27 Netaji Subhash Marg, Daryaganj, New Delhi-110002, Delhi |
| Beneficiary Ac/No | 023894600000644 |
| RTGS/NEFT/ IFSC Code | YESB0000238 |
| Account Type | Saving A/c |
| Beneficiary Registered Address | 4852/24, Ansari Road, Darya Ganj, New Delhi – 110002 |
FCRA A/c for NRI and foreigners:
| | |
| --- | --- |
| Beneficiary Name | IIP FOUNDATION |
| Beneficiary Bank Name | STATE BANK OF INDIA |
| Beneficiary Bank Branch | State Bank of India ,New Delhi Main Branch, 11 ,Sansad Marg, New Delhi-110001 |
| Beneficiary Ac/No | 39920208358 |
| Swift Code | SBININBB104 |
| RTGS/NEFT/ IFSC Code | SBIN000691 |
| Account Type | FCRA Saving Account |
| Beneficiary Registered Address | 4852/24, Ansari Road, Darya Ganj, New Delhi – 110002 |