'Every child is special', the Smile Foundation and IIP Foundation knows this very well and that is why to push their children more further, IIP Foundation has collaborated with Smile Foundation as Photography Knowledge Partner and has organized a Photography Workshop for the children of Smile Foundation. This workshop was standardized on 22nd December 2015, at SIFFCY (Smile International Film Festival for Children and Youth), Srifort Auditorium, New Delhi.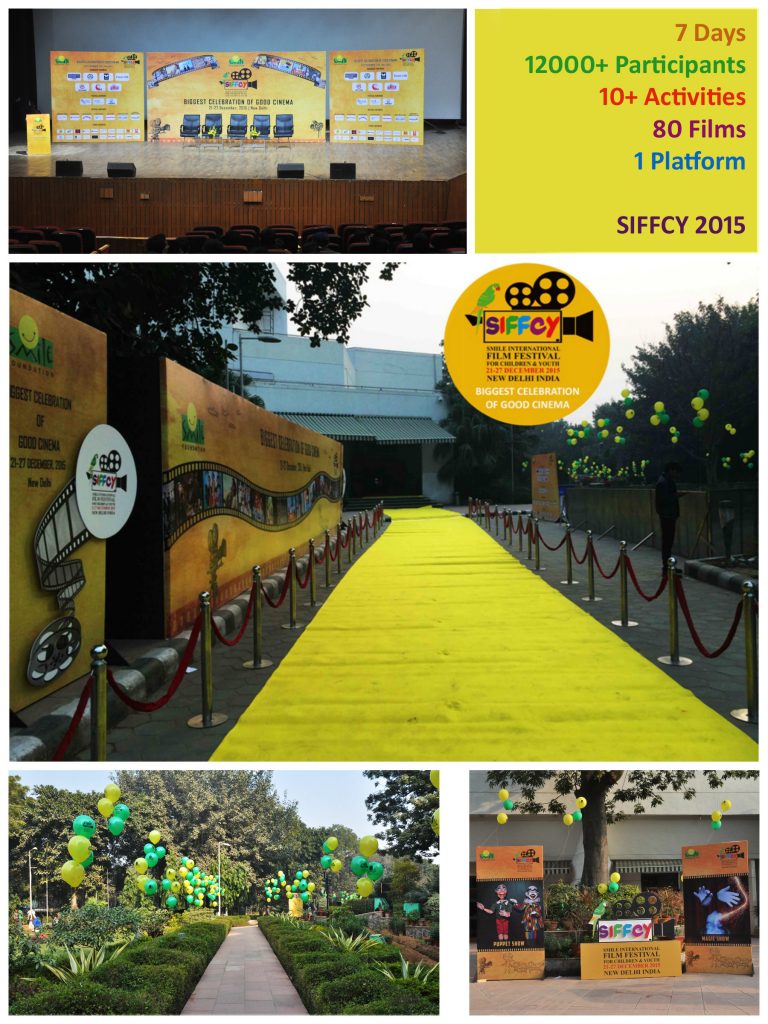 The objective of doing this Photography workshop was to give or share some knowledge of Photography mainly with the students who are underprivileged and privileged as well of Smile Foundation. IIP Foundation understood their role and duty and thus taken this opportunity as their Corporate Social Responsibility and that is why has adapted the photography workshop for underprivileged children of Smile Foundation that also free of cost.
The workshop was carried out by the IIPIANS of the current batch. IIP Mentor Astha Sharma has taken the workshop at Srifort Auditorium. IIP Foundation had come up with a superb idea One student of IIP had mentored one child of Smile Foundation. The IIP students who are doing Diploma enjoyed the teaching part or mentoring and were so much overwhelmed with this event because as it was a great learning experience for them as well. Each student of Smile Foundation, those who were learning Photography there, was acknowledged by Appreciation Certificates on the spot only. The pictures clicked by the 'student and mentor team' will go further in upcoming Photography Contests and events and if any of the clicked Photographs of any team get selected then that winning team of 'student and mentor' will be rewarded by IIP Foundation.
It was both, a moment of pride and joy for IIP Foundation as this wonderful event with such a creative intention has delighted the children beyond any comparison. The children got mesmerized by the various cameras the IIPians were carrying. Not only those children but IIP has also learned so much from them. This small jester and efforts made by both the Foundations have given immense contentment to IIPians as they got success in bringing such joy out of those children.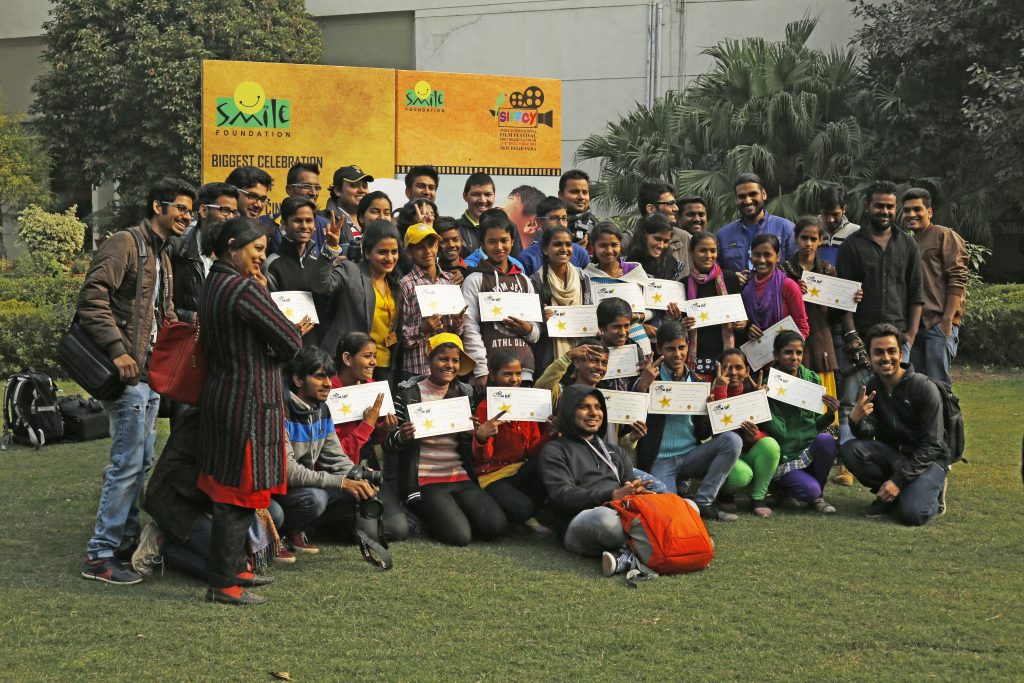 Therefore, IIP Foundation takes a vow to continue doing many more such social activities with full of efforts and enthusiasm ahead in the future also. The students of Smile Foundation who got this glittering chance to learn photography under the guidance of IIPians, enjoyed this session a lot and were keen to further learn photography so, by valuing their passion IIP Foundation has announced Scholarships for Smile Foundation's deserving children as well as for the students whosoever wants to learn the photography course further from IIP.